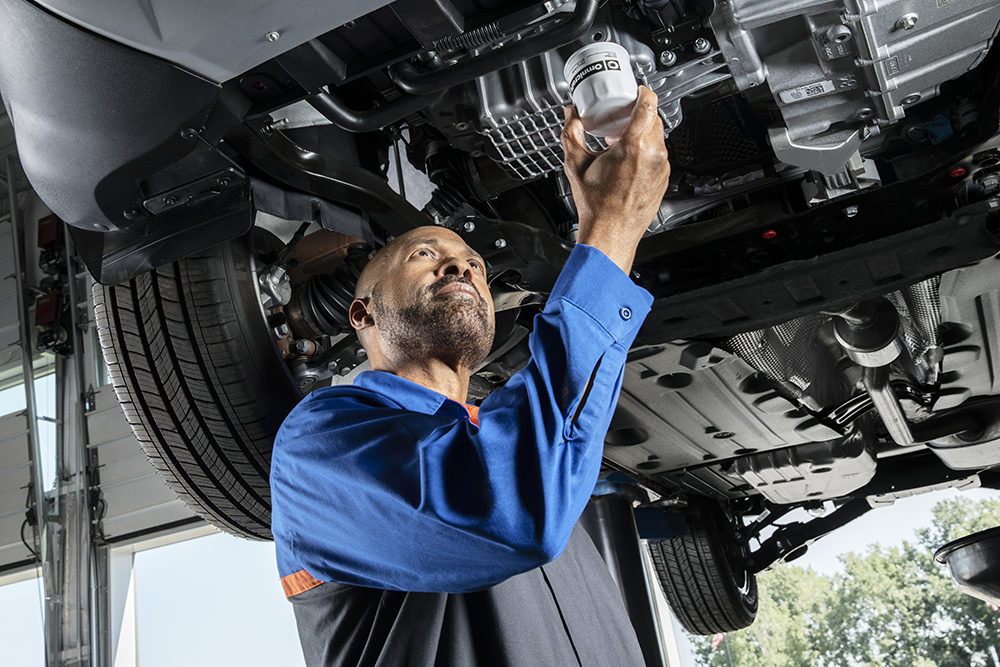 Your vehicle is there for you. Every day. This year, pamper your ride with our "Day at the Spa" promotion, which features routine maintenance and a thorough detailing that includes steam-cleaning the interior.
On top of that, you get to borrow one of our 2020 Ford Escapes with all-wheel drive and Michelin snow tires while your vehicle gets serviced.
This limited-time offer combines our Works special--which includes a synthetic-blend oil change, tire rotation, fluid top-off and 83-point inspection--with Bad Dog Mods' meticulous detailing services.
Our 83-point inspection checks the overall health of vital vehicle systems, like your brakes, steering, suspension and battery.
We can perform a standard tire rotation, or we can put on that pair of winter tires you might have stowed away.
The "Day At The Spa" package costs $279.95 and the offer expires Dec. 31.