Road Salt is really expensive to us all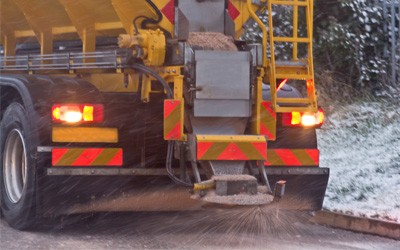 It likely will not surprise you that the steps we take to make our roads safer in colder weather comes at a steep price.   But just how much it costs all of us, may shock you.
Each year Ontario lays out 3-5 million tons of Road Salt.  Salt has been causing infrastructure damage to our bridges, overpasses and concrete barriers. Salt leaking through pavement causes the reinforcement bars in concrete to disintegrate and we have seen that with the Gardner Expressway.   You may recall the collapse of a Shopping Mall Parking Lot at the Algo Shopping Centre in Elliott Lake in 2012.   In Montreal, the Champlain Bridge is being replaced at a cost of $4.2B.  Road Salt was a contributing factor to the Flint Michigans Water contamination.  Estimates vary but leading Institutions such as Dalhousie University and Makinac Center for Public Policy have attempted to calculate what Road Salt costs us all.   From infrastructure repairs to damage to our leather shoes, we all pay.
The damage caused to the environment should be particularily concerning to those of us who live in Headwaters.  Salt leaching into streams and rivers can be poisonous to some birds and fish.  It also allows species of plant and aquatic plants that are resistant to salt to become dominent and push out other species.
In an attempt to lesson the impact Rock Salt has on our environment, municipalities have began increasing their use of alternatives such as brines made up of Calcium an or Magnesium.  The idea is that these items stick to the road and are less likely to enter our streams, lakes and marshes.
What is the cost of Road Salt to Our Vehicles?
This is where it really hurts our pocket books.  The brine alternatives are better for our environment but the very advantage some of these brines bring to nature, are worse for our vehicles.  The solutions stick to our vehicles and continue to corrode our vehicles long after the ice has melted.  Wiring systems, brake lines many other components can be expensive to repair and obviously cause safety concerns.  
But at a time when consumers are financing their purchases for longer and longer terms, the depreciation rust damage causes on our vehicles could not come at a worse time.   In 1975, Transport Canada estimated then that it costs the average vehicle owner $200 per year.  In today's dollars and factoring in how expensive vehicles are today, that number is closer to $1,000 every year costing Canadians Billions of Dollars just on vehicle damage.
What can I do to preserve my vehicle?
In order for Steel to Rust or Alluminum to corrode basic elements such as water and oxygen are required.   Contrary to popular belief, vehicles corrode more in spring and summer when wet roads and moisture are common.   Here are the best ways to protect your vehicle.
1) Oil Based Corrosion Sprays.
 When applied by trained pros, an Oil based Spray (Non Petroleum is best) such as Rust Check, will creep and run in to very small crevices and pervent exposed metal and alluminum from being exposed to oxygen and water.  A good Mineral Oil based formula is safe and very effective.  Depending on the size of your vehicle, it costs between $120 and $180 per year.   The material will drip at first but will not hard your pavement and the stain will go away or can be washed off with a detergent.  Electronic Rust modules may have success on bridges and boats submersed in water but do not have a proven track record on vehicles.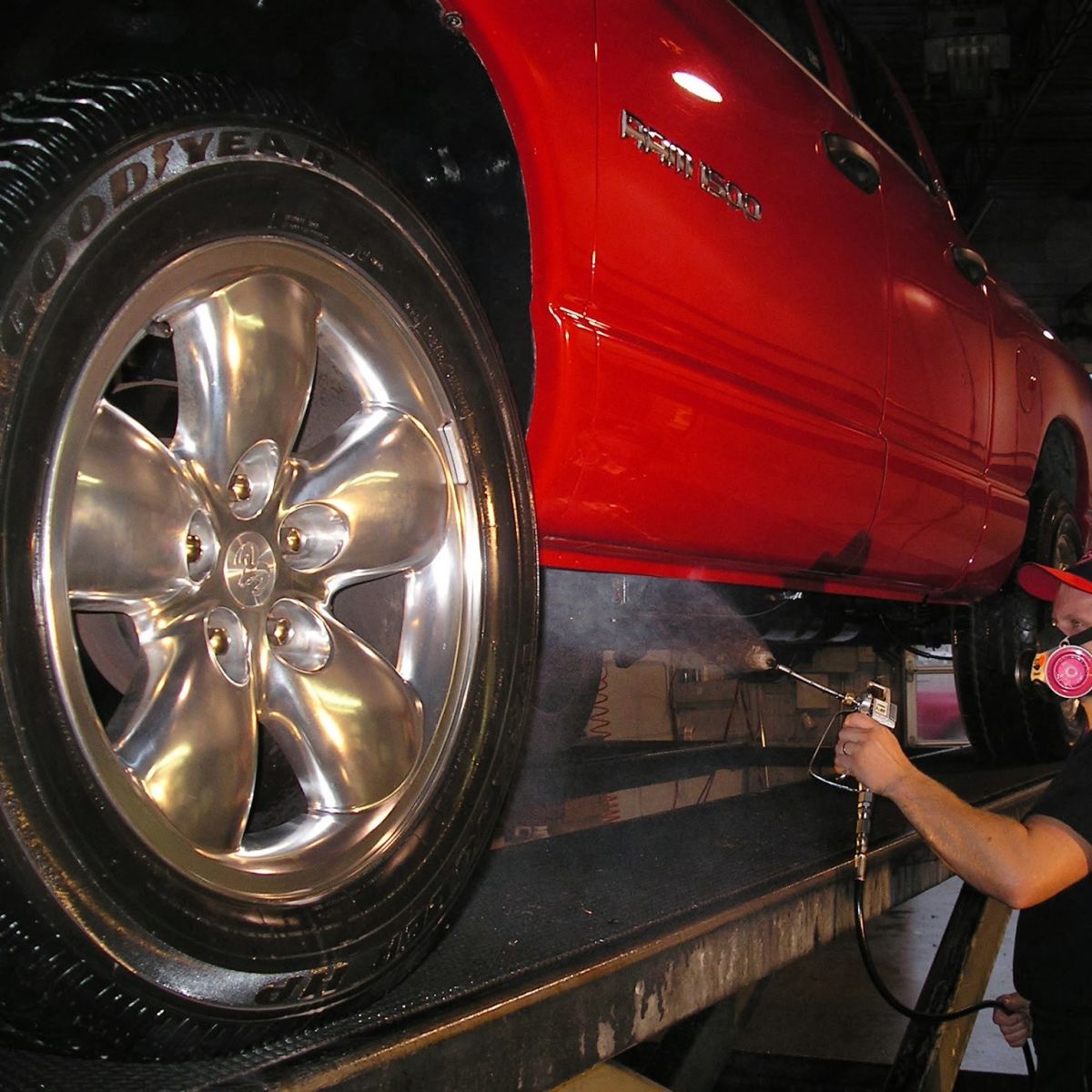 2) Wash Your Vehicle including the Under Carriage.
It is important to thoroughly was your vehicle by choosing a touchless wash with an under carriage spray option to keep your vehicle clean.  If you have used an oil spray with Gel such as Rust Check Coat and Protect, it will not easlily wash off.   With gravel and rock salt on the winter roads, you are more likely to get stone chips and if you do not wash off salt residue you will not see them and have a chance to touch them up.
3)  Stone Chips will get you every time.
A stone chip is damage not a defect full stop.   It is the owners responcibility to touch up stone chips immediately before the raw steel or alluminum is exposed to the elements.  It is difficult to match the colour perfectly but the touch up will match better than the rust.   If continually touching up chips is not something you have the time to perform, then prevent those chips with the application of Paint Protection film such as 3M Scotchgard Pro.   This again requires a skilled pro to properly apply, but the benefits will be appreciated for years.
4)  Don't forget your interior.
Stubborn salt stains on your interior carpets are difficult to remove permenently.  Preventing them in the first place is very cost effective.  Consider Tray Style Floor Liners such as WeatherTech.   The liners are designed for your exact vehicle and come with tabs to lock into position and prevent dangerous interferance with either your brake or accelerator pedals.   You may want to also consider giving your carpets a spray with a good quality Fabric protection every season.  3M, 303 and GTechniq all make excellent products to help your vehicle repel stains and clean up much much easier.